Tsunamis triggered by super strong earthquakes could claim the lives of countless people just in minutes. Dr. Chuan-Chou Shen, a Distinguished Professor of the Department of Geology, National Taiwan University (NTU), collaborated with Professor Fred Taylor of the University of Taxis (UT) at Austin and published their newest research results in the internationally renowned journal "Nature Communications" on June 30. According to this article, researchers can use intertidal coastal as seismic recorders and reveal tsunamigenic earthquakes over the past four thousand years in the western Solomon Islands, one of six countries in the Pacific Ocean having diplomatic relationship with Taiwan.
Dr. Shen said that the first author, Mr. Kaustubh Thirumalai, one UT PhD student, and Prof. Taylor conducted two field trips to Ranongga Island of western Solomon Islands during May-June and August of 2012 and collected intertidal coral fossils, which were sent to the High-precision mass spectrometry and environment change laboratory (HISPEC), directed by Dr. Shen. Ages of these fossils were determined by a radiometric method, called uranium-thorium dating at the HISPEC, NTU, with age precision as good as ± 11 months.
Ages of coral fossils indicate at least four tsunamigenic super earthquakes in the past four thousand years in Ranongga Island. The recent prehistoric one was about 750 years ago. The earthquake occurrence was about 500-1000 years once. Current dataset suggests an absence of clear periodicity. The induced local tectonic uplifts, ranging from 2-3 m, are higher than 1.8 m produced by an 8.1 magnitude earthquake in 2007, triggering a tsunami up to 12 m tall and killing more than 50 people. The results show the western Solomon Islands experienced far larger tsunamigenic earthquakes than the 2007 event!
The study of past super tsunamigenic earthquakes was supported by the Science Vanguard Research Program under the Ministry of Science and Technology (MOST) and a NTU grant. Please refer to the paper on "Variable Holocene deformation above a shallow subduction zone extremely close to the trench" published in Nature Communications, 2015, 6:7607, DOI: 10.1038/ncomms8607.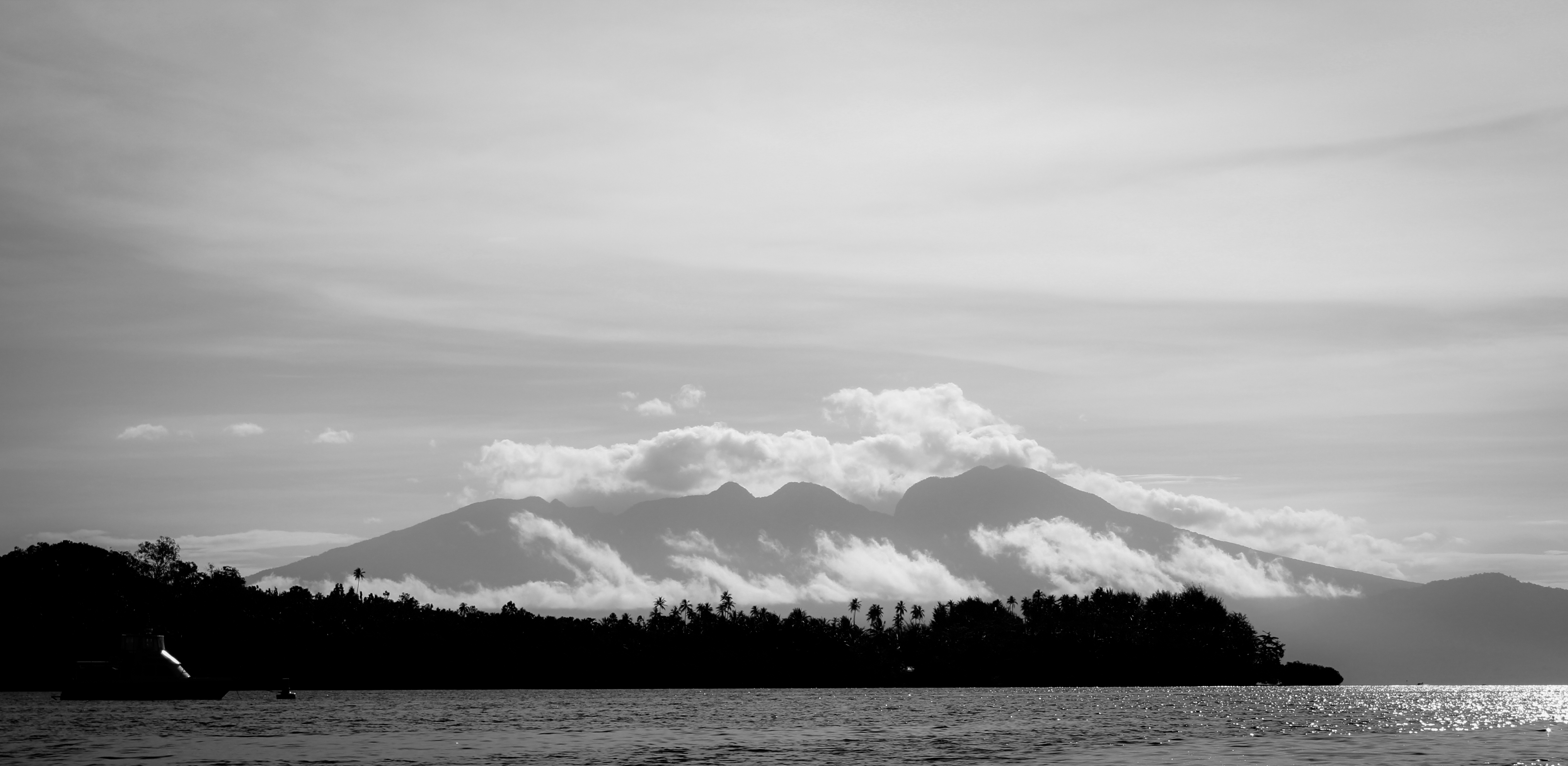 Figure 1. Ranongga Island of western Solomon Islands.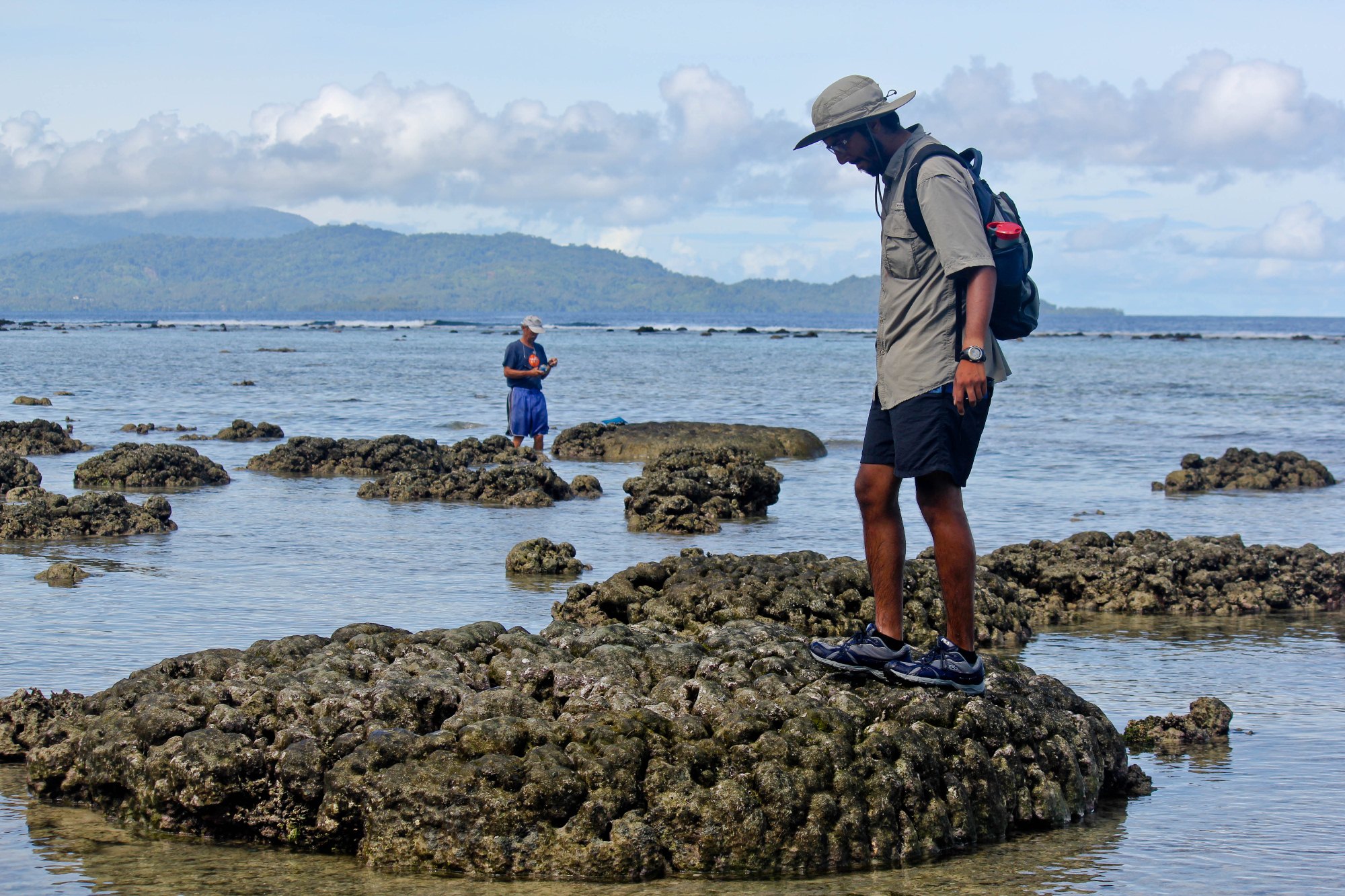 Figure 2. Mr. Kaustubh Thirumalai (right), one UT PhD student, and Prof. Taylor (left) were searching proper intertidal corals in Ranongga Island of the western Solomon Islands in 2012.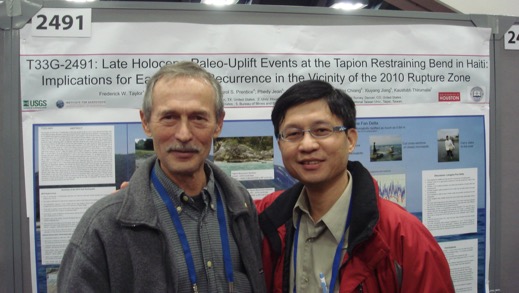 Figure 3. Prof. Chuan-Chou Shen (right) and Dr. Fred Taylor (left) in an international conference.